Frank might understand ....
But if Sammy doesn't get his drink off the table I'll box his ears.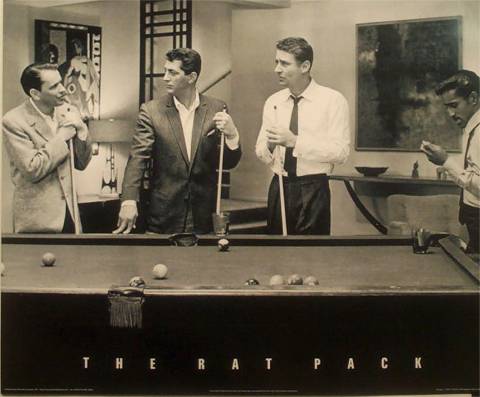 Strangers in a Fight
Strangers in the night, exchanging glances,
wondering in the night, what were the chances,
we'd exchange some cash, before the night was through!
Something in your stance, was so inviting.
Something in your stroke, was so exciting.
Something in my gut, told me I must beat you!
Strangers in the night,
two lonely players we were
woofing for a fight,
up to the moment
when we said our first hello,
little did we know,
pool was just a stake away,
a cold abrasive break away,
and ever since that date, we match together,
playing with no weight, for cash forever.
It turned out so right, for Carlo in the night.
OK, OK, I won't quit my day job.
Carlo