Carlo's Table














People
Teammates, Family, and Strangers are all part of my history with the games of pool. Check out some of my tales.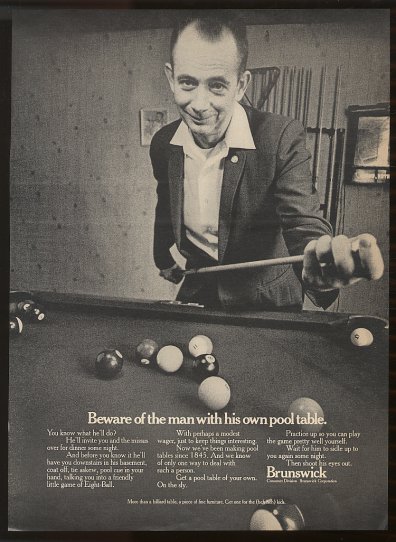 Nope, this is not me. This guy is prettier.
But my table is prettier than his.
So there.

Click on thumbnail of Carlo's table - a 1917 Brunswick Arcade
-or-
View a video of an early problem with Carlo's table (since remedied.)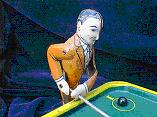 Carlo
Nobody paid me any money to put these links here, I just thought they deserved it. Tell them Carlo sent you, maybe they'll buy me a beer.